To My Brothers and Sisters Behind the Razor-wire,
Salvation means to be redeemed or delivered from sin and its punishment of death and set free to know, love, and serve God our heavenly Father. The Bible states, "Therefore whoever confesses Me (Jesus Christ) before men, him I will also confess before My Father who is in heaven" (Matthew 10:32 NKJV).
"For all have sinned, and come short of the glory of God;" (Romans 3:23 KJV).
"For the wages of sin is death; but the gift of God is eternal life through Jesus Christ our Lord" (Romans 6:23 KJV).
"But God demonstrates His own love toward us, in that while we were still sinners, Christ died for us" (Romans 5:8 NKJV).
"For whoever calls on the name of the LORD shall be saved" (Romans 10:13 NKJV).
"That if you confess with your mouth the Lord Jesus and believe in your heart that God has raised Him from the dead, you will be saved" (Romans 10:9 NKJV).
"And as it is appointed for men to die once, but after this the judgment" (Hebrews 9:27 NKJV).
"But we are all like an unclean thing, and all our righteousness are like filthy rags…" (Isaiah 64:6 NKJV).
"Do not marvel at this; for the hour is coming in which all who are in the graves will hear His voice and come forth – those who have done good, to the resurrection of life, and those who have done evil, to the resurrection of condemnation" (John 5:28-29 NKJV).
"There is none righteous, no, not one" (Romans 3:10 NKJV).
"And I saw the dead, small and great, standing before God, and books were opened. And another book was opened, which is the Book of Life. And the dead were judged according to their works, by the things which were written in the books" (Revelation 20:12 NKJV).
"Therefore do not fear them. For there is nothing covered that will not be revealed, and hidden that will not be known" (Matthew 10:26 NKJV).
"Even when we were dead in trespasses, made us alive together with Christ (by grace you have been saved). For by grace you have been saved through faith, and that not of yourselves; it is the gift of God, not of works, lest anyone should boast" (Ephesians 2:5, 8, 9 NKJV).
"Nor is there salvation in any other, for there isn o other name under heaven given among men by which we must be saved" (Acts 4:12 NKJV).
"Now is the acceptable time; behold, now is the day of salvation" (2 Corinthians 6:2 NKJV).
Salvation is a free gift from God our heavenly Father. God gives us salvation based on what our Lord Jesus Christ has done for us on the cross. We accept and receive it by believing. Our Lord Jesus Christ died on the cross for us, bearing in His own body the punishment of God for our sin. God's justice was paid in full with the Lord's sacrifice. Those who accept, receive, and believe are saved from the wrath of God our heavenly Father.
"Do not be deceived, God is not mocked; for whatever a man sows, that he will also reap" (Galatians 6:7 NKJV).
"Then He will also say to those on the left hand, depart from Me, you cursed, into the everlasting fire prepared for the devil and his angels… And these will go away into everlasting punishment, but the righteous into eternal life" (Matthew 25:41, 46 NKJV).
If you are ready to receive this free gift, pray this prayer:
Lord Jesus, I confess my sins and ask for your forgiveness. Please come into my heart as my Lord and Savior. Take complete control of my life and help me to walk in Your footsteps daily by the power of the Holy Spirit. Thank you, Lord, for saving me and for answering my prayer. In Jesus' name, Amen.
In His Majesty's Service,
Pastor Shannon Payne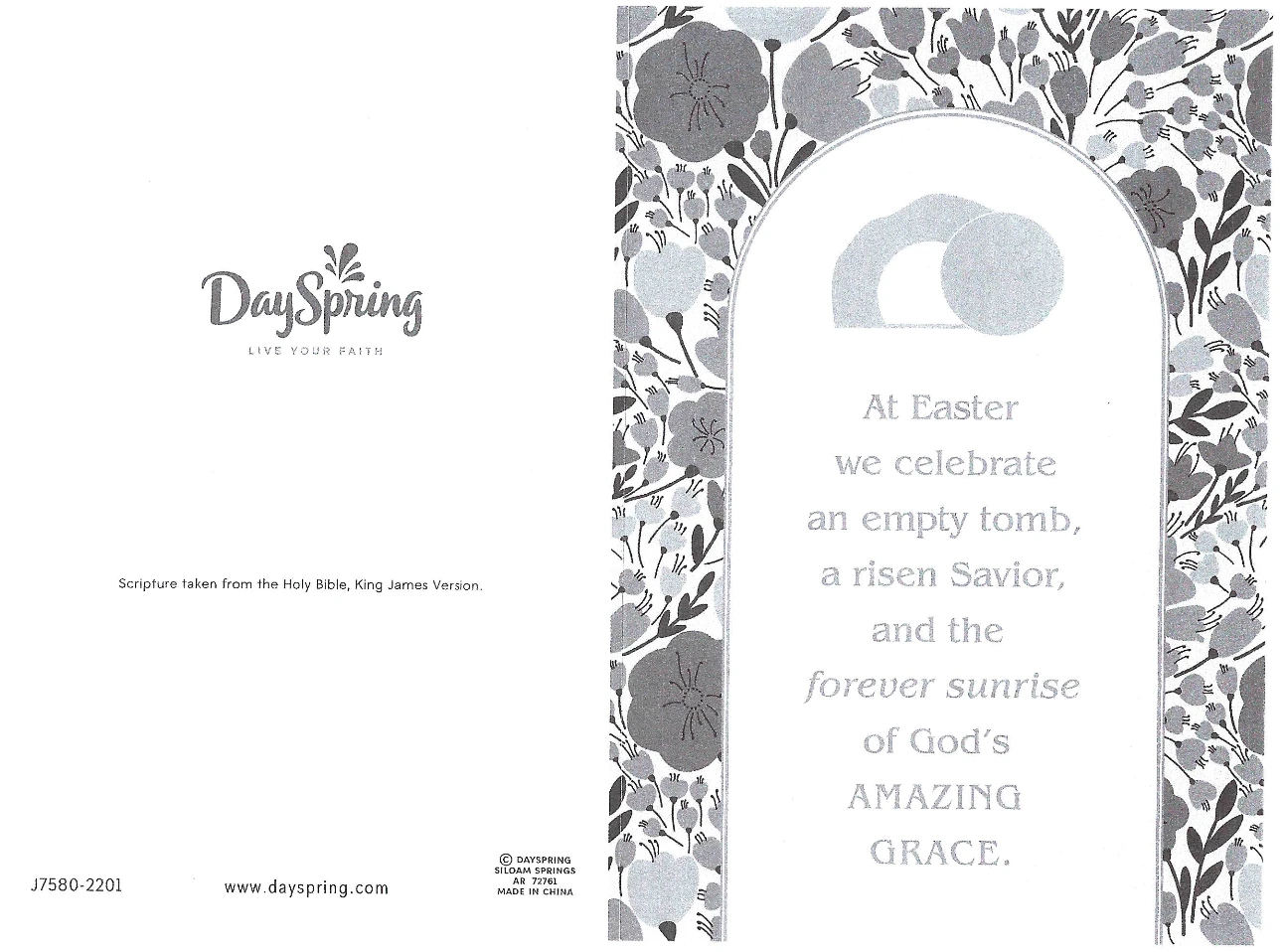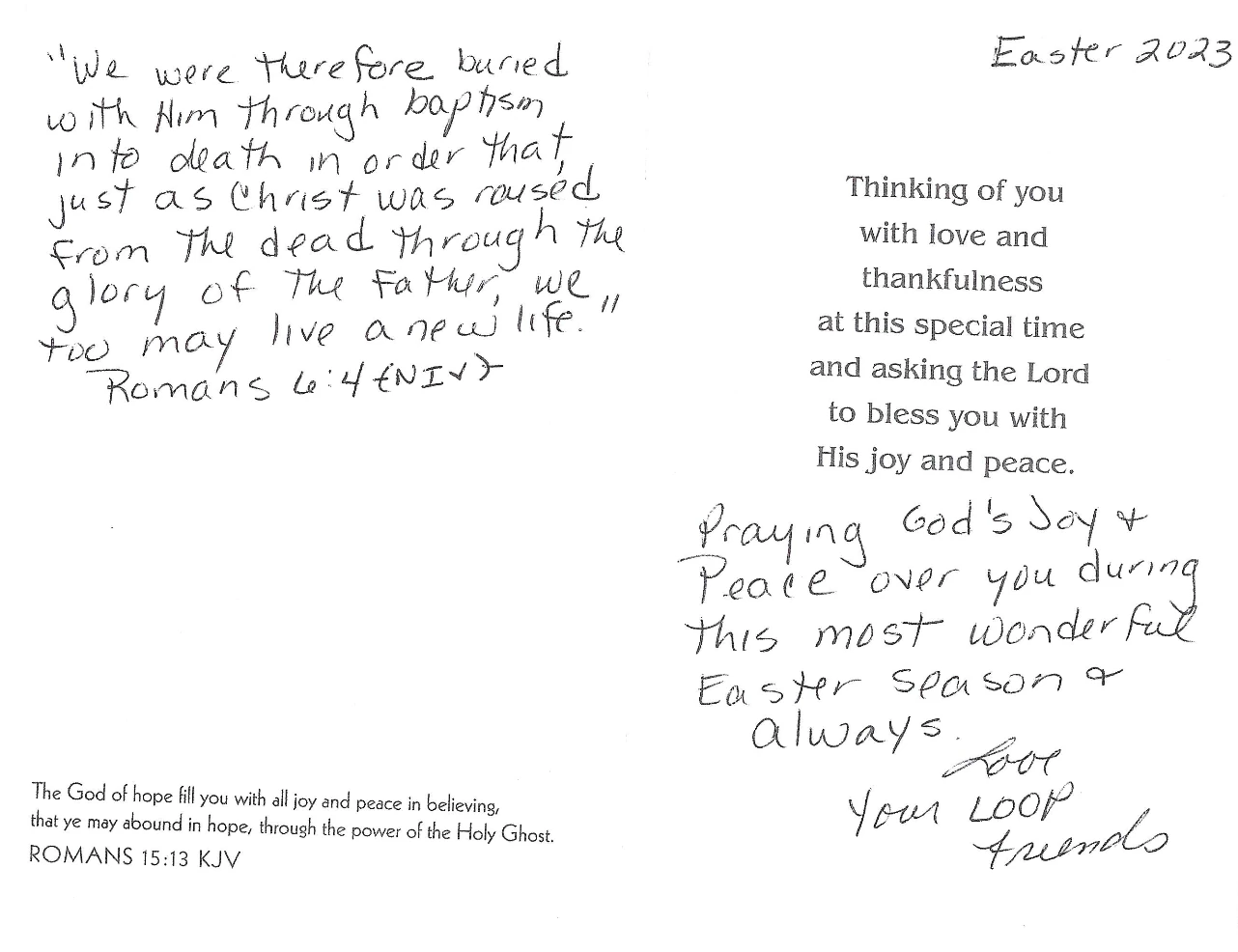 Resurrection of Jesus
The resurrection of Jesus Christ is the foundation of the Christian faith. Without the resurrection, the belief in God's saving grace through Jesus is destroyed. When Jesus rose from the dead, he confirmed his identity as the Son of God and his work of atonement, redemption, reconciliation, and salvation. The resurrection was a real, literal, physical raising of Jesus' body from the dead.
Jesus was arrested, tried, and found guilty of claiming to be a king. His body was hung on a cross between two thieves. After his death, Jesus' body was wrapped in linen cloths and placed in a tomb with a large stone rolled across the opening. On the third day, an early Sunday morning, Mary Magdalene and another Mary came to the tomb and found it empty. Sitting on the rolled-away stone was an angel of the Lord who told them to not be afraid because Jesus had risen. As the women left to tell the disciples, Jesus Christ met them and showed them his nail-pierced hands.
Both the Old and the New Testaments speak of the truth of Jesus being raised from death – Jesus testified of his resurrection before he died on the cross and his disciples witnessed his body after the resurrection.
Matthew 28
"After the Sabbath, at dawn on the first day of the week, Mary Magdalene and the other Mary went to look at the tomb.
There was a violent earthquake, for an angel of the Lord came down from heaven and, going to the tomb, rolled back the stone and sat on it.
His appearance was like lightning, and his clothes were white as snow.
The guards were so afraid of him that they shook and became like dead men.
The angel said to the women, 'Do not be afraid, for I know that you are looking for Jesus, who was crucified. He is not here; he has risen, just as he said. Come and see the place where he lay. Then go quickly and tell his disciples: "He has risen from the dead and is going ahead of you into Galilee. There you will see him." Now I have told you.'
So the women hurried away from the tomb, afraid yet filled with joy, and ran to tell his disciples."
Suddenly Jesus met them. "Greetings," he said. They came to him, clasped his feet and worshiped him. Then Jesus said to them, "Do not be afraid. Go and tell my brothers to go to Galilee; there they will see me."
While the women were on their way, some of the guards went into the city and reported to the chief priests everything that had happened. When the chief priests had met with the elders and devised a plan, they gave the soldiers a large sum of money, telling them, "You are to say, 'His disciples came during the night and stole him away while we were asleep.' If this report gets to the governor, we will satisfy him and keep you out of trouble." So the soldiers took the money and did as they were instructed. And this story has been widely circulated among the Jews to this very day.
Then the eleven disciples went to Galilee, to the mountain where Jesus had told them to go. When they saw him, they worshiped him; but some doubted. Then Jesus came to them and said, "All authority in heaven and on earth has been given to me. Therefore go and make disciples of all nations, baptizing them in the name of the Father and of the Son and of the Holy Spirit, and teaching them to obey everything I have commanded you. And surely I am with you always, to the very end of the age."
Source: https://www.biblestudytools.com/bible-stories/the-easter-bible-story.html#bs-bible-passage
The Rich Family
By Eddie Ogan
Easter of 1946 was a memorable one for my family. I was fourteen years old, my little sister Ocy was twelve, and my older sister Darlene was sixteen. Our father had passed away five years prior, leaving our mother with seven school-aged children to raise and no money.
A month before Easter, our church announced a special offering to help a poor family. The pastor asked everyone to save and give sacrificially. When we got home, my family discussed what we could do to contribute. We decided to buy fifty pounds of potatoes and live on them for a month, which would allow us to save twenty dollars of our grocery money for the offering. We also made an effort to conserve electricity by keeping the lights turned off and not listening to the radio. Darlene and I took on as many house- and yard-cleaning jobs as possible and babysat for anyone who needed it. We even made potholders to sell for a dollar, earning twenty dollars in total. That month ended up being one of the best times of our lives.
Every day, we counted the money we had saved and talked about how much the poor family would enjoy having the money that the church could provide. We had about eighty people in our church, so we figured that whatever amount of money we had to give, the offering could surely be twenty times that much. After all, every Sunday the pastor had reminded everyone to save for the sacrificial offering.
On the night before Easter, we were so excited that we could hardly sleep. We didn't care that we wouldn't have new clothes for Easter because we had seventy dollars for the offering. We could hardly wait to get to church, even though it was pouring rain and we didn't own an umbrella. The church was over a mile from our home, but we didn't mind getting wet. Darlene even had cardboard in her shoes to fill the holes, but it fell apart, and her feet got wet. Even so, we sat in church proudly. Some teenagers were talking about our old dresses, but I looked at them in their new clothes and felt rich.
During the sacrificial offering, we were sitting in the second row from the front. Our mother put in a ten-dollar bill, and each of us kids put in a twenty-dollar bill. We sang all the way home from church. At lunch, Mom surprised us with a dozen eggs, and we had boiled Easter eggs with our fried potatoes!
Late in the afternoon, the minister drove up in his car. Mom went to the door, talked with him for a moment, and then came back with an envelope in her hand. We asked what it was, but she didn't say a word. She opened the envelope, and inside were three crisp twenty-dollar bills, one ten-dollar bill, and seventeen one-dollar bills.
Mom put the money back in the envelope. We didn't talk, just sat and stared at the floor. We had gone from feeling like millionaires to feeling poor. We kids had such a happy life that we felt sorry for anyone who didn't have our Mom and our late Dad for parents and a house full of brothers and sisters and other kids visiting constantly. We thought it was fun to share silverware and see whether we got the spoon or the fork that night. We had two knives that we passed around to whoever needed them. I knew we didn't have a lot of things that other people had, but I'd never thought we were poor.
That Easter day I found out we were. The minister had brought us the money for the poor family, so we must be poor, I thought. I didn't like being poor. I looked at my dress and worn-out shoes and felt so ashamed – I didn't even want to go back to church. Everyone there probably already knew we were poor! I thought about school. I was in the ninth grade and at the top of my class of over one hundred students. I wondered if the kids at school knew that we were poor. I decided that I could quit school since I had finished the eighth grade. That was all the law required at that time.
We sat in silence for a long time. Then it got dark, and we went to bed. All that week, we girls went to school and came home, and no one talked much. Finally, on Saturday, Mom asked us what we wanted to do with the money. What did poor people do with money? We didn't know. We'd never known we were poor. We didn't want to go to church on Sunday, but Mom said we had to. Although it was a sunny day, we didn't talk on the way. Mom started to sing, but no one joined in, and she sang only one verse.
At church, we had a missionary speaker. He talked about how churches in Africa made buildings out of sun-dried bricks, but they needed money to buy roofs. He said one hundred dollars would put a roof on a church. The minister added, "Can't we all sacrifice to help these poor people?" We looked at each other and smiled for the first time in a week.
Mom reached into her purse and pulled out the envelope. She passed it to Darlene. Darlene gave it to me, and I handed it to Ocy. Ocy put it in the offering.
When the offering was counted, the minister announced that it was a little over one hundred dollars. The missionary was excited. He hadn't expected such a large offering from our small church. He said, "You must have some rich people in this church." Suddenly it struck us! We had given eighty-seven dollars of that "little over one hundred dollars."
We were the rich family in the church! Hadn't the missionary said so? From that day on, I've never been poor again…
Inspiring Easter Story: Jeremy's Egg
Jeremy was born with a twisted body, a slow mind, and a chronic, terminal illness that had been slowly killing him all his young life. Still, his parents had tried to give him as normal a life as possible and had sent him to St. Theresa's Elementary School.
At the age of 12, Jeremy was only in the second grade, seemingly unable to learn. His teacher, Doris Miller, often became exasperated with him. He would squirm in his seat, drool, and make grunting noises. At other times, he spoke clearly and distinctly, as if a spot of light had penetrated the darkness of his brain. Most of the time, however, Jeremy irritated his teacher. One day, she called his parents and asked them to come to St. Teresa's for a consultation.
As the Forresters sat quietly in the empty classroom, Doris said to them, "Jeremy really belongs in a special school. It isn't fair to him to be with younger children who don't have learning problems. Why, there is a five-year gap between his age and that of the other students!"
Mrs. Forrester cried softly into a tissue while her husband spoke. "Miss Miller," he said, "there is no school of that kind nearby. It would be a terrible shock for Jeremy if we had to take him out of this school. We know he really likes it here."
Doris sat for a long time after they left, staring at the snow outside the window. Its coldness seemed to seep into her soul. She wanted to sympathize with the Forresters. After all, their only child had a terminal illness. But it wasn't fair to keep him in her class. She had 18 other youngsters to teach, and Jeremy was a distraction. Furthermore, he would never learn to read or write. Why waste any more time trying?
As she pondered the situation, guilt washed over her. "Oh God," she said aloud, "here I am complaining when my problems are nothing compared with that poor family! Please help me to be more patient with Jeremy."
From that day on, she tried hard to ignore Jeremy's noises and his blank stares. Then one day he limped to her desk, dragging his bad leg behind him. "I love you, Miss Miller," he exclaimed, loudly enough for the whole class to hear. The other children snickered, and Doris' face turned red. She stammered, "Why, that's very nice, Jeremy. Now please take your seat."
Spring came, and the children talked excitedly about the coming of Easter. Doris told them the story of Jesus, and then to emphasize the idea of new life springing forth, she gave each of the children a large plastic egg. "Now," she said to them, "I want you to take this home and bring it back tomorrow with something inside that shows new life. Do you understand?"
"Yes, Miss Miller!" the children responded enthusiastically – all except for Jeremy. He just listened intently, his eyes never left her face. He did not even make his usual noises. Had he understood what she had said about Jesus' death and resurrection? Did he understand the assignment? Perhaps she should call his parents and explain the project to them.
That evening, Doris' kitchen sink stopped up. She called the landlord and waited an hour for him to come by and unclog it. After that, she still had to shop for groceries, iron a blouse, and prepare a vocabulary test for the next day. She completely forgot about phoning Jeremy's parents.
The next morning, 19 children came to school, laughing and talking as they placed their eggs in the large wicker basket on Miss Miller's desk. After they completed their Math lesson, it was time to open the eggs. In the first egg, Doris found a flower. "Oh yes, a flower is certainly a sign of new life," she said. "When plants peek through the ground we know that spring is here." A small girl in the first row waved her arms. "That's my egg, Miss Miller," she called out.
The next egg contained a plastic butterfly, which looked very real. Doris held it up. "We all know that a caterpillar changes and grows into a beautiful butterfly. Yes, that is new life, too." Little Judy smiled proudly and said, "Miss Miller, that one is mine."
Next, Doris found a rock with moss on it. She explained that the moss, too, showed life. Billy spoke up from the back of the classroom. "My daddy helped me!" he beamed.
Then Doris opened the fourth egg. She gasped. The egg was empty! Surely it must be Jeremy's, she thought, and of course, he did not understand her instructions. If only she had not forgotten to phone his parents. Because she did not want to embarrass him, she quietly set the egg aside and reached for another.
Suddenly, Jeremy spoke up. "Miss Miller, aren't you going to talk about my egg?" Flustered, Doris replied, "But Jeremy – your egg is empty!" He looked into her eyes and said softly, "Yes, but Jesus' tomb was empty too!"
Time stopped. When she could speak again, Doris asked him, "Do you know why the tomb was empty?"
"Oh, yes!" Jeremy exclaimed. "Jesus was killed and put in there. Then his Father raised him up!"
The recess bell rang. While the children excitedly ran out to the schoolyard, Doris cried. The cold inside her melted completely away.
Three months later, Jeremy died. Those who paid their respects at the mortuary were surprised to see 19 eggs on top of his casket, all of them empty.
Written by Ida Mae Kempel