Things to Learn about Satan
Satan works through demonic spirits which come in the form of thoughts. Everything we say and do is motivated by the thoughts we receive. Identifying who is doing the speaking is a matter of life and death. Many people underestimate Satan's influence.
Believers are told to watch. Mark 14:38 says, "Watch ye and pray, lest ye enter into temptation," "The spirit is truly ready, but the flesh is weak." Luke 21:36 says, "Watch ye therefore, and pray always that ye may be accounted worthy to escape all these things that shall come to pass, and to stand before the Son of man." Revelation 3:3 says, "Remember therefore how thou hast received and heard, and hold fast, and repent." "If therefore thou shalt not watch, I will come on thee as a thief, and thou shalt not know what hour I will come upon thee." Watching for demonic temptation that presents itself is vital.
2 Corinthians 10:5 says, "Casting down imaginations and every high thing that exalteth itself against the knowledge of God, and bringing into captivity every thought to the obedience of Christ." Imaginations are thoughts. It doesn't say cast the thoughts we receive from God down. We are to keep God thoughts and let them have rule over our lives. God thoughts are always going to be beneficial to our whole well-being spiritually, physically, and emotionally, even in the negative trials we face in our lives. Satan's thoughts always work against a person in those three areas. His strategy, as we are told in John 10:10, is to steal, kill, and destroy in people's lives. He never wants a person to know or reach their God-given potential. We who are believers should be managing our thoughts in everything pertaining to our lives through the help of the Holy Spirit's leadings, promptings, and power, and not allow Satan to control our thoughts or have any place in our minds and hearts.
Everything Satan does, he makes appealing to the flesh (our five senses, in what we see, hear, touch, taste, and feel). We have to set daily goals for our lives in our minds and hearts, not allowing any thought to prevent us from reaching our goal. Every day we are to set some sort of goals in our minds and hearts for things we want to accomplish throughout the day, and we have to ask ourselves if we are reaching our daily goals or not. We have to think about which thoughts we are acting upon that prevent the goals we have set for ourselves in our minds and hearts from being fulfilled each day.
Meditate upon your life and ask yourself how many daily goals you have set that have been made void by demonic thoughts? Satan is behind every evil and wicked thing that happens in our lives. When we set goals in our minds and hearts and they are rendered void, it's Satan's strategy to steal, kill, and destroy that is being worked out in our lives, as John 10:10 says, "The thief cometh not, but for to steal, kill, and destroy." In the same verse, the Lord Jesus says, "I am come that they might have life, and that they might have it more abundantly." We are the "they" in that verse.
Some goals set are not always from God and are acted upon because a believer is not watching as he or she should. Satan sets up goals in people's minds and hearts he wants to fulfill if and when they are not watching with discernment. We have to be honest and ask ourselves if we are fulfilling God's or Satan's goals in our lives on a daily basis? If it's Satan's goals, it's time for a change. In order to set daily God-honoring goals for our lives, we have to become familiar with God's Word in our hearts. Where we struggle the most in fulfilling those daily goals is where Satan, through demonic temptation, is most active in our life. 1 Peter 5:8 says, "Be sober, be vigilant because; your adversary the devil, as a roaring lion, walketh about, seeking whom he may devour." Always remember, demonic temptation will always come to distract to try to render God thoughts void in our life. And at the same time, God will always come to render Satan's thoughts void so that we don't believe them and fall victim to act upon them. We must be watching at all times. The thoughts we believe in our hearts most times we will usually act upon them.
Think about when large groups of people gather at events. There will be much demonic temptation present as well. Satan and demonic spirits love large crowds at events that appeal to peoples' flesh (five senses), such as sporting events, concerts, weddings, etc. Those types of events most times have alcohol, drugs, smoking, etc. associated with them. Think about people who frequent night clubs. Satan loves to dwell in darkness. He's an instigator who appears as light in people's thoughts when in fact he's not. The name "night club" is rightly named for darkness. When it gets dark outside is when people frequent them. Ask ourselves if we have frequented any in the past, do they draw people to light or are they drawn for the dark atmosphere? They are dark places and there's just enough light for people to move around in to do their bidding. For those who frequent them, they are being influenced by demonic spirits through spiritual deception. A fully lighted night club is unappealing to those who frequent them, but instead, they prefer the dark atmosphere where light is minimized. There are some churches that have adopted their sanctuaries to be dimly lit for their services. The Lord Jesus says in John 8:12, "I am the Light of the world, he that followeth me shall not walk in darkness, but shalt have the light of life." Light will always dispel darkness. The world's viewpoint says having dark sanctuaries is keeping up with culture for positive change that draws people, but it's not how God views it.
Satan is always going to strategize keeping the attention off of him in the name of religion, doctrines, and practices. He loves when people don't talk about him in our conversations. He hides himself in peoples' conversations all the time, even with Believers. If he can get people talking about things they enjoy talking about, that appeals to their fleshly nature (five senses), "he says to himself, let them have at it." He's smiling because he knows people are not watching for him as we are told to be discerning of his cleverness and deceitful practices. People who don't know God will not know that Satan and demonic spirits exist and have influence in their lives.
People view bad things that happen in their lives and in the earth as an occurrence that it was just something happened, not knowing Satan is the source of all evil. Satan is a master at what he does and shouldn't be taken lightly. The Lord Jesus calls him the prince of this world in John 12:31 "Now is the judgment of this world now shall the prince of this world be cast out," (meaning this world's system).
No person can defeat Satan in their own strength and human reasoning. This is why it's so vital that when a person makes a confession to receive Christ the Lord, they are to take it very seriously, that they can be given the indwelling presence of the Holy Spirit by God "And we are His witnesses of these things, and so is also the Holy Ghost whom God hath given to them that obey Him." He will be their Helper to help them defeat demonic temptation in their lives and live victoriously. John 3:3 says "Jesus answered and said unto him, Verily, verily I say unto thee, Except a man be born again, he cannot see the kingdom of God. Verse 5 of the same chapter says "Jesus answered, Verily, verily, I say unto thee, Except a man be born of water and of the Spirit he cannot enter into the kingdom of God." John 14:15, says "If ye love me keep my commandments." Verse 16 of the same chapter says "And I will pray the Father and He shall give you another Comforter that He may abide with you forever." Verse 17 of the same chapter says "Even the Spirit of truth whom the world cannot receive because it seeth Him not neither knoweth Him: but ye know Him; for He dwelleth with you, and shall be in you," Verse 26 of the same chapter says "But the Comforter which is the Holy Ghost, whom the Father will send in my name, He shall teach you all things and bring all things to your remembrance, whatsoever I have said unto you."

The Lord Jesus said this about Himself and we can say it about ourselves "that Satan has nothing in us and it's achievable because the Lord Jesus said it. John 14:30 the Lord says "Hereafter I will not talk much with you for the prince of this world cometh, and have nothing in me." Revelation 12:10 says "And I heard a loud voice saying in heaven, Now is come salvation and strength, and the kingdom of our God, and the power of His Christ, for the accuser of the brethren is cast down, which accused them before our God day and night. Satan is the accuser of Believers to God and he had nothing to accuse the Lord Jesus to God." The Lord Jesus was sinless before God.

Remember everything the Lord Jesus says to our hearts is going to be beneficial in those three areas I mentioned earlier. Think about people who say and do things that are not beneficial for their lives and it's working against them. It doesn't bring about joy, peace, or fulfillment in their lives. It grieves their hearts by the actions that are resulting in hardship in their lives. That's when Satan has taken rule over a person's thoughts to not be able to resist his temptations. When a person's words and actions have reached the potential that it's at the end of a matter of life or death in a situation, Satan has worked out his strategy in that person's life. We can identify just where Satan's strategy is being worked out in a person's life and by examining their actions we can know if the same is happening in ours. Think about people we have known who have died because Satan worked out his strategy in their lives. Satan targets areas of weaknesses, vulnerabilities, and strategizes his plan to destroy people's lives. He begins very cunningly at first to draw a person in and ramps up his attacks each time a person acts upon his thoughts. He strives in making his temptations look very appealing in everything he presents, in order that people act upon his thoughts. We have to identify where we have weakness and vulnerability in our life and strategize our defense to defeat him.
Having been indwelled by the Holy Spirit's Presence and our commitment to God and the Lord Jesus, we can stop Satan's strategy from being fulfilled in our lives and identify where he is working out his plan. It could be in a marriage, in our children's lives, and other family members as well in our relationships with them, in our diet, with employers and coworkers, etc. We have to identify where Satan is attempting to work out his strategy in a situation. Satan is the prince of this world as referenced in John 12:31. He is the ruler over all demonic spirits roaming the earth working through people's thoughts who are working for his kingdom. Ephesians 6:12 says, "For we wrestle not against flesh and blood, but against principalities, against powers, against the rulers of the darkness of this world, spiritual wickedness in high places." These are the demonic spirits mankind is contending with on a daily basis, twenty-four hours a day. The Lord Jesus rebuked Peter, James, and John because they had fallen asleep in the Garden of Gethsemane when they should have been watching at the greatest time of their temptation as referenced in Mark 14:38. When a goal is at the point of being accomplished, and on the cusp of fulfillment in what we know God has asked of us to do, we are headed in the right direction. Then what happens is a strong enticing, distractive thought arises, purposely sent by a demonic spirit to try to get us to abort what God wants to be fulfilled in our lives. Ultimately, trying to move us in the opposite direction and trying to destroy our lives.
We have to be watching aggressively in everything pertaining to our lives. The story in 1 Kings 13th chapter each time I read it brings me to tears because I don't want this to be what happens to me because of disobedience to the instructions of God. I encourage you to take the time and read the entirety of the chapter. God's commandments, as I have mentioned several times, will be beneficial and not only to ourselves but also in the lives of others who will benefit from acting upon His commandments of instructions. God doesn't view partial obedience favorably. It's disobedience whether it's partial obedience or not in God's sight in our lives. Saul tried to justify his partial obedience to God's commandments in 1 Samuel 13:1-18. I also encourage you to take the time to read it as well. Obedience to God is always a matter of life or death in our lives and in others. People get passed over who could be on the brink of destroying their lives in our failures to obey God's instructions. God has to use someone else to carry out what we should have done ourselves. We don't ever want that to be the case in our relationship with God and the Lord Jesus.
God many times graces us in our failures to obey his commandments as we are learning His ways. He will never abandon us in our failures. He knows it takes time to learn how He functions in our lives through the assistance of the Holy Spirit indwelling our lives. Learning how to hear His voice of encouragement, comfort, rebuke, reproof, and instruction, we do miss the mark at times. When He knows in our hearts that we recognize His promptings and leadings in a situation, He looks for our obedience immediately. Remember again, Satan is always going to come with an enticing, distractive thought to tempt us to disobey God, so always be watching. He does it with human reasoning.
Whenever human reasoning is activated in the mind, Satan is in the midst. God will never tempt anyone with sin as James 1:13 says, "Let no man say when he is tempted I am tempted of God: for God cannot be tempted with evil, neither tempteth he any man." God's commandments should always be our guiding force and reigning supreme in our lives. This is what happened with Adam and Eve in the garden in Genesis 2:16-17. "And the Lord God commanded the man saying, Of every tree of the garden thou mayest freely eat." "But of the tree of the knowledge of good and evil, thou shalt not eat of it for in the day that thou eatest thereof thou shalt surely die." God had given Adam a precise commandment in what trees him and Eve could eat and the one not to eat from. Satan came with words that appealed to the flesh (five senses) in Adam and Eve's with the greatest temptation to steal, kill, and destroy their lives. But he couldn't steal, kill, and destroy God's plan for humanity. The lust of the eyes, lust of the flesh, and pride of life is the entirety of Satan's plan he fulfilled through Adam and Eve's disobedience. 1 John 2:16 says, "For all that is in the world, the lust of the flesh, and the lust of the eyes, and the pride of life, is not of the Father, but is of the world." Without God intervening in our lives and the Lord Jesus being on the throne of our hearts, life apart from Him would be living a vain life with no eternal future.
God trumps every move Satan will ever make. He knows everything that will take place in a person's life, good and bad, because He knows every thought we think upon and every thought we will act upon, even before our conception of our existence. His plan is being fulfilled in each of our lives and in the earth. Even in the lives of those who disobey and reject Him and His Son Jesus Christ the Lord. Isaiah 46:9-10 says, "Remember the former things of old for I am God and there is none else, I am God and there is none like me." "Declaring the end from the beginning and from ancient times the things that are not yet done saying, "My counsel shall stand, and I will do all my pleasure."
I will conclude by saying achieving daily goals can become long-term goals fulfilled in our lives. Don't allow Satan to have any place in your thought life. There should be nothing in you that he can accuse you before God or to work out his strategy in your life.
God Bless you, Sister Parks.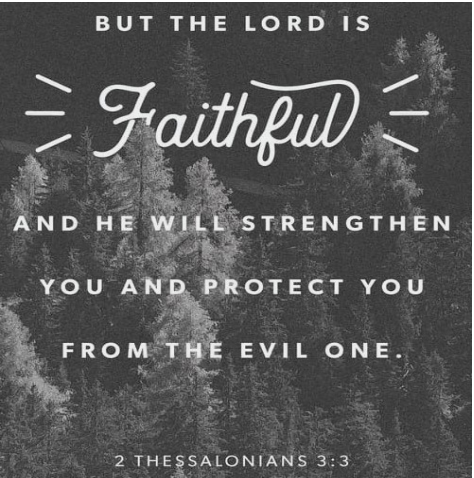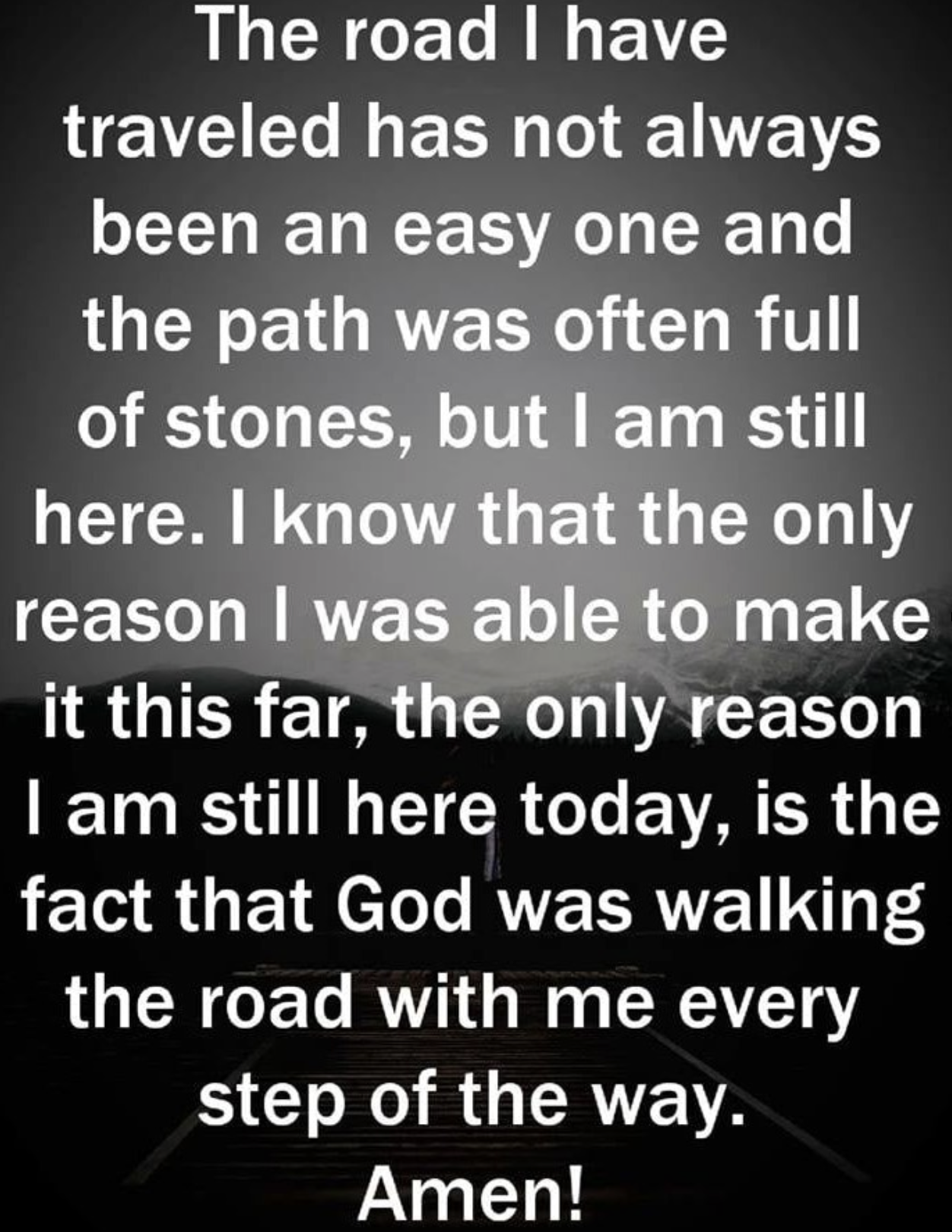 Made For More (The Power of Saying Yes) pt.2

All Scripture taken from the New Living Translation
We started this series last week titled, "Made for More," and it is designed to help us understand that no matter where we are at on the spiritual spectrum…
We are all made for more than what we are currently doing for the kingdom of God!
Last week we talked about joining God in His story of reconciling a broken humanity back to Himself… In essence this is the life of a Christian.
God is always inviting us to be a part of His story of redemption… Reconciliation… Restoring mankind back to its Creator!
But how many of us have so much going on in our heads, in our lives, that we can't hear His voice?
Or how many of us are making excuses as to why we cannot join Him?
Today, we are going to look at the power that comes with saying "yes" to God!
The Bible is full of stories about people who said yes to God… Abraham, Noah, Moses, Jonah, all the prophets… The twelve disciples… And more!
Today we are going to look at a person who said yes to Jesus when it may not have been the most popular move to make.
Acts 9:1-19: "1Meanwhile, Saul was uttering threats with every breath and was eager to kill the Lord's followers.[a] So he went to the high priest. 2 He requested letters addressed to the synagogues in Damascus, asking for their cooperation in the arrest of any followers of the Way he found there. He wanted to bring them—both men and women—back to Jerusalem in chains. 3 As he was approaching Damascus on this mission, a light from heaven suddenly shone down around him. 4 He fell to the ground and heard a voice saying to him, "Saul! Saul! Why are you persecuting me?" 5 "Who are you, lord?" Saul asked. And the voice replied, "I am Jesus, the one you are persecuting! 6 Now get up and go into the city, and you will be told what you must do." 7 The men with Saul stood speechless, for they heard the sound of someone's voice but saw no one! 8 Saul picked himself up off the ground, but when he opened his eyes he was blind. So his companions led him by the hand to Damascus. 9 He remained there blind for three days and did not eat or drink. 10 Now there was a believer[b] in Damascus named Ananias. The Lord spoke to him in a vision, calling, "Ananias!" "Yes, Lord!" he replied. 11 The Lord said, "Go over to Straight Street, to the house of Judas. When you get there, ask for a man from Tarsus named Saul. He is praying to me right now. 12 I have shown him a vision of a man named Ananias coming in and laying hands on him so he can see again." 13 "But Lord," exclaimed Ananias, "I've heard many people talk about the terrible things this man has done to the believers[c] in Jerusalem! 14 And he is authorized by the leading priests to arrest everyone who calls upon your name." 15 But the Lord said, "Go, for Saul is my chosen instrument to take my message to the Gentiles and to kings, as well as to the people of Israel. 16 And I will show him how much he must suffer for my name's sake." 17 So Ananias went and found Saul. He laid his hands on him and said, "Brother Saul, the Lord Jesus, who appeared to you on the road, has sent me so that you might regain your sight and be filled with the Holy Spirit." 18 Instantly something like scales fell from Saul's eyes, and he regained his sight. Then he got up and was baptized. 19 Afterward he ate some food and regained his strength.
Wow! This guy Saul is a bad dude!! He was uttering threats with every breath and was eager to kill the Lord's followers…
Saul is a Pharisee… A Jewish religious leader… Zealous for God… And he is on this mission to round up all the Christians he can to torment and persecute them…
This is how much he hates Christianity… He thinks it's a cult!
But, on his way there he has this powerful encounter with Jesus…
Little does Saul know that he is about to play one the biggest roles a person could have in joining God and His story of redemption…
There are several theories as to why Jesus caused Saul to become blind…
My thoughts are that in Saul's prideful religious character, it may have taken just this to bring some humility… It also may have been for Saul to experience the power in Jesus… Seeing as how Saul was persecuting believers in the way that he was.
And then Jesus speaks to a believer by the name of Ananias… Who is Ananias that Jesus would choose him for this task?
He's a regular guy whose faith was in Jesus… Think about this for a minute…
And at first Ananias is like, "Are you sure about this guy God?"
God's plan was to take a zealous Jewish religious leader who is persecuting Christians and turn him into a willing vessel to preach the Good News of Jesus to the Gentiles… Is Jesus flipping the script or what??!!
How many of us are like Ananias when we feel the Holy Spirit is calling us to do something that just seems crazy… Are you sure about this God?
Look at God's reply…
Acts 9:15: "But the Lord said, "Go, for Saul is My chosen instrument to take My message to the Gentiles and to kings, as well as to the people of Israel."
Isn't it funny how we have a way of zooming in on somebody's past… Or on the differences we have with them…
And now we think we are the ones to make the call as to how they will act or react to a certain situation with the Kingdom of God?
How many times have we made an assumption that someone would never accept an invite to church… They would never ask Jesus into their lives… They won't fit in our life group… My church might not be the right fit for them?
We make these assumptions because we've zoomed in on one part of their story…
I call this "Google Earth eyes." When we zoom in so much all we see is a small part of the google earth map…
But did you know the Kingdom of God also uses "Google Earth eyes."
But God zooms all the way out and says, "I see it all… Not just what they've done, and who they once were, and the differences they may have with others…
But I see what their life can be if Jesus were at the center… If all these things were surrounded by the redemptive love of Jesus…
If they were filled with the Holy Spirit… If they had grace, and hope, and peace…
And I know the potential they have for the Kingdom if they respond to My forgiveness and unconditional love…
If they knew how much I want to be part of their life, we could do life together reconciling others back to Me!"
It's very similar to what Jesus told the disciples, and those of us who put our trust in Him…
John 15:16: "You didn't choose Me. I chose you. I appointed you to go and produce lasting fruit, so that the Father will give you whatever you ask for, using My name."
So now, what does Ananias do?
Acts 9:17: "So Ananias went and found Saul. He laid his hands on him and said, "Brother Saul, the Lord Jesus, who appeared to you on the road, has sent me so that you might regain your sight and be filled with the Holy Spirit."
And that's what happened… Saul even gets baptized!!! Saul then becomes Paul, and he travels around establishing churches, and wrote most of the NT!
Here's the question to ask… What if Ananias said, "No."
Now, God must look for somebody else… And what if they say no…
Think of the church… What if we ignored the voice of God, or the promptings of God's Holy Spirit to join Him in what He wants to do through us…
Here's what eventually happens… Church family begins to break down… The kingdom values and the culture we create within the Vineyard here in the church family will splinter, and fracture…
Our influence in the community is no longer… Because now God must move on to find those who will join Him…
You see God chooses to use people in writing His historical story of reconciliation…
If you knew God specifically chose you for a certain task, would you really say no?
Philippians 2:12-13: " … Work hard to show the results of your salvation, obeying God with deep reverence and fear. For God is working in you, giving you the desire and the power to do what pleases him."
The result of our salvation is the power of a changed life… But it is in that changed life our story is shared… And it is in that changed life that we are on the lookout for where God wants us to join Him…
Acts 1:8: "But you will receive power when the Holy Spirit comes upon you. And you will be my witnesses, telling people about me everywhere; in Jerusalem, throughout Judea, in Samaria, and to the ends of the earth."
God is not just here on Sundays… God is at the grocery store… The playground… Family gatherings… God is everywhere…
And when we are aware that at any moment, He may call us to join Him…
Then we are living with an expectation to join Him with the desire to do what pleases Him… What pleases God is when we follow His lead…
When we pay attention as to where He is in all the little facets of life… It's listening for that still small voice… Like Ananias did!
What if part of your story in the records kept in heaven began like Ananias'?
"Now there was a believer in Reynoldsburg named _____ "
Ananias was a believer who listened to the voice of God and helped Saul join God with what his true calling in Jesus was meant to be…
All of us have someone who was a part of our salvation story… Because it takes rescued people to rescue people, out of darkness and into the Kingdom…
All of us can do this… We were created to be part of God's story… And I have the secret as to how all of us can do this…
First of all, stop comparing yourself with others… Ananias was just a regular guy!
But, there is a secret to being able to recognize when God is calling us to join Him…
John 15:4-5,8: "5 Eventually he came to the Samaritan village of Sychar, near the field that Jacob gave to his son Joseph. 6 Jacob's well was there; and Jesus, tired from the long walk, sat wearily beside the well about noontime. 8 He was alone at the time because his disciples had gone into the village to buy some food."
The secret is to always remain in Jesus… Everywhere we go we need to recognize that at any moment God's Holy Spirit may call us into a sacred and holy moment where we partner with God in ushering in the Kingdom…
This is such a big deal, but at the same time when we live with this expectancy that at any moment this could happen, it becomes natural…
It's a natural response to a supernatural move of God!
Here's the thing… With God, it's always been about people… And the single greatest gift we can give another person is an introduction to Jesus…
And even though we are all different in some way or another, the common bond Jesus!
Doesn't it seem like society has lost the art of loving our neighbor? We're more focused on our differences and putting ourselves first…
We're so busy with our own lives and devices that we no longer pay attention to what is happening around us…
Church, now more than ever we need to be courageous and take the risk when we feel God calling us to join Him…
No more excuses… Here's the deal… We don't have any control over a person's response…
But we do have control over our response to God's invite… Be like Ananias and say yes!
Then, everywhere we go we want to be like farmers scattering seed… The words we use when sharing our faith are seeds being planted…
We are either planting seeds or watering a seed that has been planted…
1 Corinthians 3:5-8: "5 After all, who is Apollos? Who is Paul? We are only God's servants through whom you believed the Good News. Each of us did the work the Lord gave us. 6 I planted the seed in your hearts, and Apollos watered it, but it was God who made it grow. 7 It's not important who does the planting, or who does the watering. What's important is that God makes the seed grow. 8 The one who plants and the one who waters work together with the same purpose. And both will be rewarded for their own hard work."
It doesn't matter what the response is because a seed was planted and at just the right time it will take root and grow… This is the power of saying yes to God!!!
In Closing…
Here's the deal… God has specific plans for each one of us… Plans that He wants to carry out with us…
The more we say yes to His promptings… The more our faith in Him grows…
And the more our faith in Jesus grows… The more we understand grace as we go through life planting seeds of faith in such a natural way that it allows the supernatural presence of God to breakthrough at just the right time…
So, the challenge is this… Will we be a person who wants to experience the power of saying yes to joining God in His story of reconciling mankind back to Himself?